Infinion Biopharma Ltd is a pharmaceutical licensing and commercialization company that specializes in high-value, novel pharmaceuticals in a variety of therapeutic areas. The company has filed an IPO prospectus in order to raise an undisclosed amount by selling 45 lakh equity shares.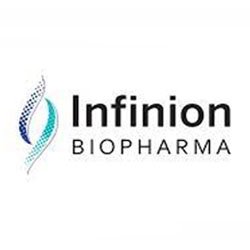 Infinion Biopharma is a research-driven life sciences firm that licenses and commercializes a wide range of medicinal pharmaceuticals. They work on technology that combines biophysics and engineering with classical pharmacology and biochemistry to create high-value, unique goods. They are collaborating with various companies in the United States and the United Kingdom to develop breakthrough healthcare products.
Infinion Biopharma Ltd. Objective
Infinion intends to invest the net proceeds of the IPO in Mobius Biomedical Inc. and acquire product development licenses for skin care and women's health goods.
A portion of the funds will be used to satisfy working capital needs and expand their geographical reach.
Infinion Biopharma Ltd IPO Financials
| Particulars | FY21 | FY20 | FY19 |
| --- | --- | --- | --- |
| Total Income | 68,987.06 | NA | NA |
| EBITDA | NA | NA | NA |
| EBITDA Margin (%) | NA | NA | NA |
| Profit After Tax | 64,240.27 | 13,697.46 | 3,635.15 |
| EPS | 6.24 | 1.71 | 0.66 |
| ROE | NA | NA | NA |
Why should you invest in Infinion Biopharma Ltd. IPO?
Here are our top reasons:
They have established major business connections with several pharmaceutical corporations in the United States and the United Kingdom for the research, design, and development of a wide range of therapeutic goods.
To distribute its products in Indian markets, the business established a strong national network.
Infinion invests heavily in research and development, giving them a competitive advantage in developing new medications.
They are growing, and in 2020, they will own

10.43 percent

of Aurum Bioscience Ltd. (ABL), a UK-based research company.
Know before investing
Strengths
The company has a successful track record of patenting new innovations.
The company has obtained a license to develop and market pharmaceutical products using Patent technology.
The company greatly benefits from experienced management and the strong leadership of its promoters. The promoter's relationship
Risks
The company's income depends on the performance of the products they develop and bring to market earlier than their competitors.
The company has made a net loss in the previous financials and might not be able to earn a profit in the future either.
The industry is highly capital-intensive.
---
Infinion Biopharma Ltd. IPO FAQs:
Q1. What is Infinion Biopharma Ltd. IPO?
Ans. Infinion Biopharma will sell around 45 lakh equity shares of face value of Rs 10 per share through a public route for an undisclosed amount.
Q2. When will Infinion Biopharma Ltd. IPO allotment be available?
Ans. Details are not available.
Q3. What will be Infinion Biopharma Ltd. IPO lot size?
Ans. Details not available.
Q4. When will Infinion Biopharma Ltd. IPO open for subscription?
Ans. Details not available.
Q5. What minimum lot size can retail investors subscribe to?
Ans. Retail investors can apply for a minimum of one lot.
Q6. When will Infinion Biopharma Ltd. list on exchanges?
Ans. It usually takes ten working days from the last day of subscription to list the IPO on the bourses.
Q7. What would be the listing gains on Infinion Biopharma Ltd. IPO?
Ans. Listing gain is the difference between the IPO's opening and offer prices. The listing gain results from changing investors' interests, global parameters, and short vs long-term outlooks.
Q8. I have finished the application process for Infinion Biopharma Ltd. IPO, but the funds are not yet debited. What is the reason?
Ans. The bank initially blocks the amount you bid for an IPO. It will debit the amount when the shares get allotted or unblock it after the UPI mandate expiry date.
Q9. How to approve the UPI mandate request for Infinion Biopharma Ltd. IPO?
Ans. Login to your UPI handle and approve the payment mandate to complete the IPO application process.
Q10. Can I submit more than one application for the public issue of Infinion Biopharma Ltd. using one PAN?
Ans. You can submit only one application using one PAN card.
Q11. What is the minimum order quantity for Infinion Biopharma Ltd. IPO?
Ans. The minimum size of the application will be one lot.