HindenBurg Report On Adani
Hindenburg Research published a report titled 'Uncovering the Biggest Corporate Fraud in History: The Tactics Employed by the World's Third Wealthiest Individual'
The report, released on January 24, 2023, made claims about the group engaging in dubious activities and raised concerns about the source of funds, offshore entities, and other related matters. Furthermore, Hindenburg Research disclosed that it had assumed short positions on the group's stocks.
Adani-Hindenburg Latest News
18 July 2023, Tuesday
During his inaugural speech to company stakeholders following the Hindenburg controversy, Gautam Adani, a prominent billionaire entrepreneur, provided insights into the company's financial status. He addressed the allegations in the Hindenburg report, describing it as an orchestrated effort to tarnish the company's reputation.
The Key Point that he mentioned is
"The report was a combination of targeted misinformation and discredited allegations. The majority of them date from 2004 to 2015. They were all settled by authorities at that time. This report was a deliberate and malicious attempt aimed at damaging our reputation."
Adani Share Price
After the address, Adani Stocks show a rise, but they close on Low.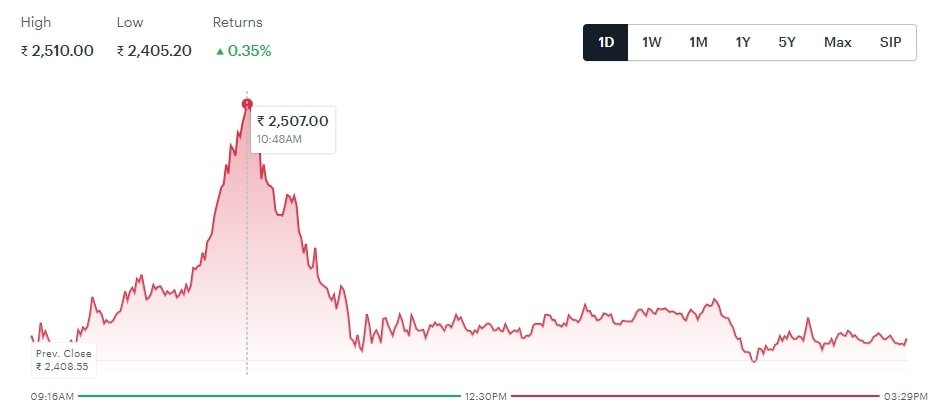 Sebi's Lack of Involvement
After the meeting with the Stakeholders, SEBI is still to give its verdict.
SEBI might soon release their statement, and we'll get a more profound and clear result of the case. In the meantime, Check out our List of Upcoming IPO 2023 and be aware of any new prospects.