Rashi Peripherals Ltd. supplies information and communications technology (ICT) products to global technology firms in India. In terms of distribution and income, Rashi Peripheral is a prominent value-added, national distribution partner for worldwide IT firms, supporting them in establishing operations in the Indian market. Revenue increased by 53.85% between 2020 and 2022.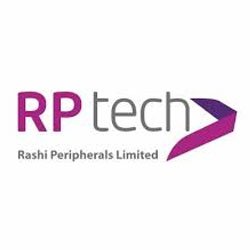 The 33-year-old company has a reputation for being an important distribution partner for ICT products. After deregulation, it switched from manufacturing merely peripherals to delivering ICT solutions to Indian and global IT organizations. It has played a key role in promoting the entry of major global IT businesses into India. Its services include market intelligence, channel engagement strategies, competitive benchmarking, entrance strategy formulation, and competitive analysis in order to increase market share in India.
Rashi Peripheral primarily operates in two business verticals :
Personal Computing, Enterprise and Cloud Solutions (EPS)
Lifestyle and IT essentials
Rashi Peripheral Ltd. has applied to the SEBI for permission to launch an initial public offering (IPO). The offer will include new equity shares as well as equities for sale from the promoters. Issues have yet to reveal information like as the release date, lot size, price band, and so on.
Rashi Peripherals Ltd. IPO Objective
The company proposes to utilise the net proceeds from the offer to fund the following objects.
Prepayment and repayment of all or certain market borrowings.
Funding working capital requirements.
General corporate purposes.
Should you invest in Rashi Peripherals Ltd.?
Here are the top reasons to consider before investing in Rashi Peripherals Ltd. IPO.
Rashi Peripheral is the national distribution partner of 48 global technology brands (as of September 30, 2022).
Through a strong network of 50 sales offices and 62 warehouses, the company serves 730 sites in India.
It offers a diverse product portfolio with 10,195 types of ICT or SKUs.
India has a sizable addressable market for peripherals, storage, tablets, and PCs, among other things. By 2025, the segment is anticipated to be worth $6,379 billion.
Rashi Peripherals IPO Financials
| Particulars | Year ending on March 31, 2022 | Year ending on March 31, 2021 | Year ending on March 31, 2020 |
| --- | --- | --- | --- |
| Revenue from Operations | 93,134.38 | 59,250.48 | 39,344.82 |
| Profit After Tax (PAT) | 1,825.11 | 1,363.50 | 382.31 |
| EBITDA | 3,052.17 | 2152.27 | 938.58 |
| EBITDA Margin | 3.28% | 3.63% | 2.39% |
| EPS Basic | 43.57 | 31.20 | 9.48 |
| ROE | 37.56% | 39.69% | 16.28% |
Rashi Peripherals Ltd. Noteworthy highlights
The brand has a considerable market share in several product categories in India, including 46% in graphic cards and 20% in motherboard demand.
The top 8 global technology clients of the company contributed 87.28% of the revenue from operations in 2022.
Know Us before investing
Strengths
The company is the largest and fastest-growing distribution partner for providing end-to-end, value-added ICT products to global IT brands in India.
It operates on a multi-channel marketing mix to avoid single-channel dependency.
It has several leading global technology companies on its client list.
Risks
Failure on the vendor's part to supply products will adversely impact the company's operational and financial performance.
The company's performance depends on the performance of its marquee global technology brand partners.
The growth of online retailers increases competition in the domain.
---
Rashi Peripherals Ltd IPO FAQs :
Q1. What is Rashi Peripherals Ltd. IPO?
Ans. The total issue size of Rashi Peripherals Ltd. Ltd. IPO is Rs.1500 crore comprising fresh and offer-for-sale equities of Rs.750 crore each.
Q2. When will the Rashi Peripherals Ltd. IPO allotment be available?
Ans. Will be updated soon.
Q3. What will be the Rashi Peripherals Ltd. IPO lot size?
Ans. Will be updated soon.
Q4. When will Rashi Peripherals Ltd. IPO open for subscription?
Ans. Will be updated soon.
Q5. What minimum lot size can retail investors subscribe to?
Ans. Retail investors can apply for a minimum of one lot.
Q6. When will Rashi Peripherals Ltd. list on exchanges?
Ans. Will be updated soon.
Q7. What would be the listing gains on the Rashi Peripherals Ltd. IPO?
Ans. Listing gains cannot be measured before the listing of the IPO on the stock exchange.
Q8. I have finished the application process for the Rashi Peripherals Ltd. IPO, but the funds are not yet debited. What is the reason?
Ans. Under the new system, the bank will block the amount initially in your account. The money will be debited when the shares are allotted or the bank will unblock the amount after the UPI mandate expiry date.
Q9. How to approve the UPI mandate request for Rashi Peripherals Ltd. IPO?
Ans. Login to your UPI handle to approve the payment mandate and complete the IPO application process.
Q10. Can I submit more than one application for the public issue of Rashi Peripherals Ltd. using one PAN?
Ans. You are allowed to submit only one application using one PAN card.
Q11. What is the minimum order quantity for Rashi Peripherals Ltd. IPO?
Ans. Will be updated soon.