Does UPI Work Internationally
Indian tourists now have the convenience of transacting in rupees effortlessly. They can utilize local QR codes or UPI IDs for payments, eliminating the inconvenience of carrying and converting foreign currency.
This newfound ease empowers tourists to spend according to their needs, unrestricted by fixed amounts of foreign exchange.
Indian Tourists can now scan and pay through UPI in Rupees itself.
UPI Accepted In France
During Prime Minister Narendra Modi's official visit to France on July 13, 2023, India and France signed a momentous agreement enabling Indian tourists to utilize India's Unified Payments Interface (UPI) for transactions in rupees.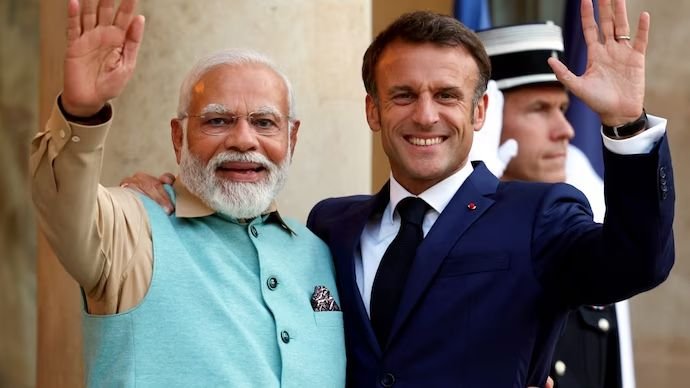 This collaboration represents a remarkable achievement as it introduces UPI, a widely-used mobile-based payment system, to Europe for the first time following its successful implementation in Singapore. The partnership is poised to revolutionize the payment process for Indian tourists in France, eradicating the necessity of carrying foreign currency and providing them with enhanced convenience and flexibility.
France UPI News
Ritesh Shukla, the CEO of NPCI International Payments Limited (NIPL)
"We are working on creating readiness on both sides with banks in India and with merchants in France, and I think it will take about three to four months for us to go live, so we are working towards making that happen."
Which Country To Use UPI
India has established international UPI partnerships for money transfers with several countries, such as Singapore, the United States, Australia, Canada, Hong Kong, Oman, Qatar, Saudi Arabia, the United Arab Emirates, and the United Kingdom.
The Indian government aims to expand these collaborations to encompass all G20 nations, facilitating international UPI payments. Non-Resident Indians (NRIs) must associate their mobile numbers with NRO or NRE accounts to activate UPI services with international mobile numbers.
Still Confused? Read our blog on What is UPI? How UPI works? What is UPI PIN?