The IRCTC ipo subscription will begin on Monday, September 30. Because demand is high, we can expect a large number of subscriptions, and many brokerage firms have urged "Subscribe" to the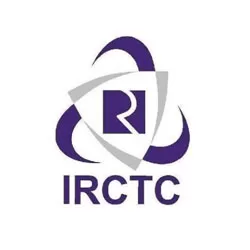 IRCTC IPO. The subscription period will end on October 3rd. The ipo size is approximately 645 crore, with a price range of 315 to 320. Retailers and workers will receive a 10% discount off the issue price of 320.
IRCTC Business:
IRCTC is a government-sponsored organisation that provides online rail ticketing for Indian Railways. The company has a monopoly on the market, and there are no other competitors. Rail tourism, packaged drinking water, catering services, and internet
tickets are all offered by the company. To manage domestic transactions online, they established the i-Pay Payment Gateway. The IRCTC is one of the most popular websites in the Asia-Pacific area. More than 80 lakh tickets were booked online through the IRCTC app and website. In 2008, the Indian government designated the company as a Mini-Ratna or Category-I Public Sector Enterprise.
IRCTC Price Band:
IRCTC announced a price band of ₹315 to ₹320 with ₹10 discount for retailers and employees. The minimum lot size is 40 shares and the maximum is 640 for retailers and employees.
IRCTC IPO Allotment and Listing:
IRCTC to list on BSE and NSE on 14th October. IRTC IPO allotment date is fixed on 9th October. IRCTC ipo allotment will be available on Alankit. You can check the IRCTC ipo allotment via your ipo application number, PAN Card or check your bank account for the amount deducted. You can check the allotment online on http://ipo.alankit.com
IRCTC IPO Lot Size:
IRCTC IPO lot size is 40 shares and with ₹10 discount the minimum amount is ₹12400 on a higher price band. The highest bid is for retail investors is 640 shares with ₹198400.
IRCTC IPO Review:
As the brokerage firm suggested "Subscribe" for IRCTC IPO. The ipo grey market premium is on a good side and we can expect a good subscription as well. Checkout the IRCTC ipo review by brokerage houses with "Subscribe".
Axis Capital – Subscribe
Dalal Street Investment Journal – Subscribe
HDFC Securities Limited – None
cholamandalam securities limited – Subscribe
IDBI Capital – None
Stewart And Mackertich Wealth Management Ltd – Subscribe
ICICI Direct – Subscribe
Anand Rathi – Subscribe
Mehta Equities – Subscribe
Rudra Shares & Stock Brokers Ltd – Subscribe
Motilal Oswal – Subscribe
Capital Market – Subscribe
Sharekhan Limited – None
India Infoline Ltd – Subscribe
Canara Bank – Subscribe for Long Term
SMC Global – Other
Mehta Equities – Subscribe
Reliance Securities – Subscribe
Way2Wealth Securities – Subscribe for Long Term
BP Equities (BP Wealth) – Subscribe