Asianet Satellite Communication Ltd. filed a DRHP worth around Rs. 765 crore with SEBI. The offering comprises a fresh issue of Rs. 300 crore and an offer to sell equity shares worth about Rs. 456 crore. Hathway Investments Pvt. Ltd. is selling the shares.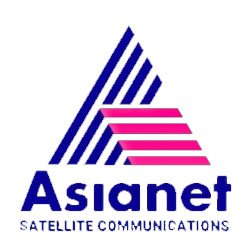 In FY21, the company was one of the top three fixed broadband providers in Kerela, with a 19% market share and 0.28 million wired broadband subscribers in the same market. As of June 2021, Asianet Digital Networks Pvt Ld was one of the top 13 MSOs/HITS operators in India. As of 30 September 2021, the company's direct fixed-line broadband operation had home passes for around 0.67 million Kerela households. They also have 0.27 million direct subscribers within the same time period. Between FY16 and FY21, the
company achieved a 10.54% CAGR in fixed broadband users. Asianet now offers 494 channels, including 64 HD stations. Asianet now has over 1.14 million active digital cable television subscribers. Their digital cable services are now available in 734 cities in Kerela, Telangana, Andhra Pradesh, and Orissa. They also have a 100-year lease deal with an Indian telecommunications firm that has 661 kilometres of fibre optics underground in 10 of Kerela's 14 districts.
Asianet Satellite Communications, founded in 1992, is one of the country's leading internet service providers, providing broadband internet services as well as being a multi-system operator providing digital cable television services. The company's operations are primarily concentrated in Kerela and other southern Indian states.
Asianet Satellite Communications IPO Objectives
A part of the fund will be used for development of network infrastructure.
The fund will be utilised for long-term and short-term capital.
Asianet Satellite Communications IPO Financials
| (₹ in millions, except for percentages) | 2021 | 2020 | 2019 |
| --- | --- | --- | --- |
| Add: Profit before tax | 420.63 | 115.94 | 128.02 |
| Add: Depreciation and amortization expense | 810.53 | 788.37 | 812.62 |
| Finance costs | 202.90 | 261.83 | 227.93 |
| EBITDA | 1,434.06 | 1,166.14 | 1,168.57 |
| Less: Other income | 53.88 | 56.09 | 143.29 |
| Adjusted EBITDA (A) | 1,380.18 | 1,110.05 | 1,025.28 |
| Revenue from operations (B) | 5,100.68 | 4,509.05 | 4,139.86 |
| Adjusted EBITDA Margin (A/B) | 27.06% | 24.62% | 24.77% |
Asianet Satellite Communications IPO Key Points
Strengths :
Asianet Satellite Communications is one the key players of ISP and MSO with significant market share in the fixed line broadband and digital cable television market in Kerala.
The company has made significant investment in network structure.
Due to high demand for broadband and higher speed, this is a flourishing industry.
They have strong brand recognition in the South Indian market.
Risks :
The company is dependent on Kerala State Electricity Board Limited and the Thrissur Corporation Electricity Department for cables drawn on electric poles. Any failure in renew agreements to draw cable line will affect the business directly.
Any pricing change in the market or other market pressure can affect the business.
Inability to renew the subscription of the existing customer can seriously affect the finance of the company and hence affecting the business.
As the subscribers is mainly based in Kerala, their inability to grow and retain the subscribers can affect the business directly.
Asianet Satellite Communications IPO FAQs :
Q1. What is Asianet Satellite Communications IPO?
Ans. Asian Satellite has drafted DRHP to raise Rs.765 crore via Initial Public Offering (IPO). The offers consist of a fresh issue worth Rs.300 crore and equity shares worth Rs.465.
Q2. When will the Asianet Satellite Communications IPO allotment be available?
Ans. Details are not available.
Q3. What will be the Asianet Satellite Communications IPO lot size?
Ans. Details are not available.
Q4. When will Asianet Satellite Communications IPO open for subscription?
Ans. Details are not available.