Course5 Intelligence Ltd., a data analytics and insights firm, has filed preliminary filings with Sebi to raise Rs 600 crore through an IPO. The offering would consist of a new issuance of Rs 300 crore in shares and a Rs 300 crore offer for sale by the promoters.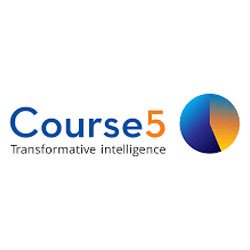 Course5 Intelligence is a digital analytics, marketing, and consumer analytics firm. Course5 offers extensive knowledge of analytics for digital, direct-to-consumer (D2C), and omnichannel models, including customer, supply chain, enterprise AI, and social media analytics and insights. It also focuses on marketing analytics and insights, such as dynamic consumer segmentation, brand measurement and analytics, market mix optimization, AI-powered research findings, and market and competitor intelligence. Lenovo,
Colgate-Palmolive Company, American Regent, Inc. (a member of the Daiichi Sanyo Group), and National Bank of Fujairah PJSC are among its clients. Course5 Intelligence provides extensive domain knowledge in the technology, media and telecommunications, sciences and pharmaceuticals, consumer packaged goods, and retail sectors. However, the company also works in other industries such as financial services, utilities, automotive, and industrial goods and, in some cases, provides analytics and insights services to clients in areas such as risk, finance, and operations.
Course5 Intelligence Ltd IPO Financials
| Particulars | FY21 | FY20 | FY19 |
| --- | --- | --- | --- |
| Revenue From Operation | 2471.93 | 2558.41 | 2305.59 |
| EBITDA | 482.13 | 310.80 | 275.31 |
| EBITDA Margin (%) | 19.50 | 12.15 | 1.94 |
| Profit After Tax | 297.20 | 169.28 | 179.3 |
| EPS | 2.66 | 1.44 | 1.28 |
| ROE | | | |
Course5 Intelligence Ltd IPO Key Points
Strengths:
Leading data analytics and insights player with significant expertise in digital, D2C and omnichannel models driving digital models and strategic decisions and insights
Deep AI and advanced analytics capabilities supplement the creation of IP-led solutions
well-diversified, longstanding and large global marquee clients across key target industries
A global delivery team with expertise across data sources, analytics and cloud tech stack enables a unified view of the customer
Risks:
Inability to obtain accurate, comprehensive or reliable data and broaden data primarily from social media access, this could lead to reduced demand for the solutions and product
Face strong competition primarily from other similar onshore and offshore firms, and inability to compete them could pose pricing pressure or loss of market share
Revenues from operations are highly dependent on clients located in the United States, any economic changes in the country would affect the business
Inability to keep pace with rapid technological developments to offer new and innovative products and services as well as develop solutions to address the needs of the clients
Course5 Intelligence Peer Comparison
| Company Name | Total income (₹ million) | EPS | P/E |
| --- | --- | --- | --- |
| Course5 Intelligence Ltd | 2,571.99 | 2.51 | |
| Happiest Minds Technologies Limited | 7,976.50 | 11.45 | 112.49 |
| Latent View Analytics Limited | 3267.08 | 5.10 | 103.31 |
Course5 Intelligence Ltd IPO FAQs :
Q1. What is Course5 Intelligence IPO?
Ans. The Rs 600 crore IPO of Course5 Intelligence comprises fresh shares of Rs 300 and offer for sale equity shares of Rs 300.
Q2. When will the Course5 Intelligence IPO allotment be available?
Ans. Details are not available.
Q3. What will be the Course5 Intelligence IPO lot size?
Ans. Details are not available.
Q4. When will Course5 Intelligence IPO open for subscription?
Ans. Details are not available.
Q5. What minimum lot size can retail investors subscribe to?
Ans. Retail investors can apply for a minimum of one lot.
Q6. When will Course5 Intelligence list on exchanges?
Ans. Usually, it takes ten working days from the last day of subscription to finally list the IPOs on the stock exchanges.
Q7. Which exchanges will Course5 Intelligence IPO list on?
Ans. The IPO will list on the NSE and BSE exchanges.
Q8. Is it necessary to approve a UPI mandate request immediately?
Ans. Approving the UPI payment is the final step of the IPO application. You will have T+1 days to approve the payment mandate in your UPI handle.
Q9. What is the minimum order quantity for Course5 Intelligence IPO?
Ans. Details are not available.