On April 8, 2022, the organization submitted the draught Red Herring Prospectus (DRHP) to SEBI in preparation for an initial public offering. The Gold Plus Glass Industry IPO date has not yet been announced. The IPO contains a new offering of INR 300 crore as well as an offer to sell 12,826,224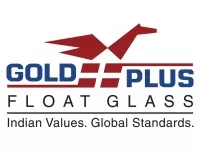 equity shares. The face value of each equity share is INR 10. Through offering to the market, the promoter and investor are transferring some of their holdings in the company. Suresh Tyagi and Jimmy Tyagi, the company's promoters, are each selling shares worth up to $1,019,995 million, and investor PI Opportunities Fund-I is selling up to 10,786,234 equity shares. The Gold Plus Glass Industry is India's second-largest float glass producer, with a
16% share of float glass manufacturing capacity in Fiscal 2021. With a diverse range of clear and value-added glass, Gold Plus Glass Industry has expanded its brand and distribution network to become one of the industry's major float glass makers. In 1991, the company was started in Delhi, India.
The company is one of just two producers in India that can produce a wide variety of clear and value-added glass from a single facility.
Gold Plus Glass Industry's sizeable operations and concentration on the value-added glass segment have helped them to become one of the top players in India.
The company captures a 30% market share of sales volume for value-added glass and a 15% market share of sales volume for clear glass in

Fiscal 2021

.
The magnitude of the Gold Plus Glass Industry's operations and focus on the value-added glass market have enabled them to rise to the top of the Indian market.
In Roorkee, Uttarakhand, a single facility produces all the clear and value-added glass. Two float glass manufacturing lines at the 97.40-acre Roorkee facility have a combined annual capacity of

168456,250 TPA

.
They've built up a sizable distribution network with 1,299 business partners across India's 24 States and four Union Territories. They also had 59 business partners in eight foreign marketplaces.
Additionally, the company owns and manages the Kala Amb, Himachal Pradesh, the facility where they create a variety of processed glass, including toughened, heat-strengthened, ceramic insulated, PVB laminated, and bullet-resistant glass, among others.
The products are used in a variety of end-use industries, such as the building, automotive, and industrial sectors. The products are also used in

furniture, infrastructure projects, windscreens, sunroofs,

and white goods as well as the outside and interior of homes and businesses.
Gold Plus Glass Industry Limited Founders and Leadership team
Since September 5, 2006, Subhash Tyagi has worked as the company's first director. Subhash Tyagi is a Full-Time Director on the Company's Chairman's Board. He was the Federation of Safety Glass's executive director and founder. Suresh Tyagi is the company's vice chairman and a full-time board director. He is one of the company's founding directors and has a broad understanding of glass manufacture, although not having completed his official education. Jimmy Tyagi is the Company's, Chief Executive Officer.
Gold Plus Glass Industry Revenue and Profit
Total income increased by 32.57% between the fiscal years 2020 and 2021, rising from INR 6,558.12 million to INR 8,694.32 million. From 6,286.53 million in Fiscal 2020 to 8,525.51 million in Fiscal 2021, revenue from operations increased by 36.62%. In Fiscal 2021, the profit after taxes was INR 576.46 million, compared to a deficit of INR 799.00 million in Fiscal 2020. EBITDA margins were extremely high in the company. In FY2019, the company earned a positive net cash flow from operations of INR 691.69 million, which climbed to INR 3,917.39 million in FY2021.
Gold Plus Glass Industry company profile – Financial Snapshot
All amounts in INR Million
(Year ended March 31)
2019
(Standalone)
2020
(Standalone)
2021
(Consolidated)
Revenue Operation
7,803.83
6,286.53
8,525.51
Total Income
8,016.41
6,558.12
8,694.32
EBITDA
470.30
376.70
1,573.16
Profit After Tax
(790.76)
(799.06)
576.46
Earnings Per equity Share-Diluted
(10.45)
(10.56)
6.17
Net Cash from Operating Activities
(691.69)
867.06
1,304.15
Debt/Equity Ratio
2.33
3.85
2.66
RoE ratio
-33.79%
-41.18%
31.50%
ROCE
-1.87%
-0.82%
12.53%
Return on investment
-6.35%
-6.37%
4.86%
Net asset value per Equity Share
(basic) (in ₹)
30.92
20.37
28.00
Objective Behind the Gold Plus Glass Industry IPO
The company is planning to repay/prepay all or certain of our borrowings. INR 200 crore is fixed for this purpose.
INR 35 crore will be used for funding incremental working capital requirements of the Company.
The rest of the proceeds will be used for general corporate purposes.
Gold Plus Glass Industry IPO: Do you invest?
Gold Plus Glass is a dominant player in India with substantial entry barriers in the industry.
Demand for float glass is expected to grow significantly at a CAGR of ~14%, from 2.6 million tonnes in Fiscal 2021 to 5.0 million tonnes in Fiscal 2026.
A strategically positioned manufacturing facility with a large capacity and cutting-edge infrastructure is available at Gold Plus Glass.
Gold Plus Glass has experienced promoters, a management team, and prominent investors behind them.
The company is financially strong with positive net cash flow from operation.
Manufacturing of Solar Glass is a growing segment of the Gold Plus Glass business.
The industry's expansion will help the company's revenue expand.
I want to invest in the Gold Plus Glass IPO for the long term.
Gold Plus Glass IPO GMP & Details
| Gold Plus Glass IPO Details | Gold Plus Glass IPO Date, |
| --- | --- |
| Price Band and other details | |
| Gold Plus Glass Industry IPO Date | Coming soon |
| Gold Plus Glass Industry IPO Price band | Coming soon |
| Gold Plus Glass Industry IPO Allotment date | Coming soon |
| Refunds Initiation date | Coming soon |
| Credit of Shares to Demat Account | Coming soon |
| Gold Plus Glass IPO Listing Date | Coming soon |
| Fresh Issue | INR 300 Crore |
| Offer for Sale | 12,826,224 Equity Shares |
| Equity Shares outstanding prior to the Offer | 75,660,333 Equity Shares |
| Maximum bid (lot size) | |
| For retail investor | |
| Minimum bid (lot size) | |
| For retail investor | Coming soon |
| Gold Plus Glass share Face Value | INR 10 per share |
| Gold Plus Glass share Listing on | BSE & NSE |
Lead Managers
1. IIFL Securities Limited
2. Axis Capital Limited
3. Jefferies India Private Limited
4. SBI Capital Markets Limited