Joyalukkas India, a gold jewelry manufacturer, has filed preliminary documents to obtain funds through an initial public offering (IPO). The issuance consists of new equity shares with a face value of Rs 10 each, totaling Rs 2,300 crore. The issue's book-running lead managers are Edelweiss Financial Services, Haitong Securities India, Motilal Oswal Investment Advisors, and SBI Capital Markets.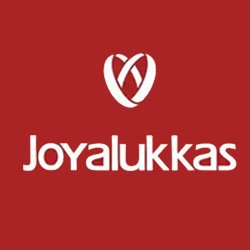 Joyalukkas diamond jewelry is certified by Forevermark, IGI, GIA, and DHC. Pride, Eleganza, Veda, Ratna, Zenina, Apurva, Masaaki Pearls, and Li'l Joy Kids Jewellery are among their sub-brands. Its jewelry is split into four categories: gold jewelry, diamond jewelry, silver jewelry, platinum, and other precious metal and stone-based jewelry. Across jewelry lines, usages, and price ranges, the product collection comprises traditional, contemporary, and combination designs. By cooperating with contract manufacturers, the
Enterprises hope to focus more on a varied product variety. Contract manufacturers are often smaller, regional jewelry producers from various parts of India. Joyalukka, which began in Kottayam, Kerala, currently has a presence in 65 cities with 85 showrooms and hopes to capitalize on the rising demand for precious metals in the world's second-largest market. The company has a presence in all major cities in five South Indian states, as well as metros and mini-metros in other regions of the country.
Objective of the Issue
The net proceeds from the issue will be used in the following manner:
Rs. 1,400 crore

of IPO proceeds will be used for cutting debt and
About

Rs 464 crore

will be used for expanding operations, which includes opening eight new showrooms
Joyalukkas India Financial Status
| | FY19 | FY20 | FY21 |
| --- | --- | --- | --- |
| Revenue From Operation | 80,918.42 | 80,237.88 | 80,662.93 |
| EBITDA | 5,876.76 | 6,488.56 | 9,462.51 |
| EBITDA Margin (%) | 7.26 | 8.09 | 11.73 |
| Profit After Tax | 1,161.38 | 407.05 | 4,717.54 |
| EPS | – | | |
| ROE | 7.36 % | 3.26 % | 27.42 % |
Joyalukkas Peer Comparison
| Competitor | Fy 2019 | Fy 2020 | Fy 2021 |
| --- | --- | --- | --- |
| GRT Jewellers | 19.38% | 16.00% | NA |
| Kalyan Jewellers India Ltd | 13.25% | 24.76% | 19.25% |
| PC Jeweller Ltd | 4.33% | 6.04% | 4.60% |
| Senco Gold Ltd | 29.7% | 26.34% | 18.36% |
Joyalukkas IPO Key Points
Strengths
Established homegrown brand with focused sales and marketing strategy
Leading jewellery company in India and well positioned to capitalize on industry growth
Presence across India with a strong foothold in South India
Diversified product portfolio across categories and price points
Risks
Inability to maintain and enhance awareness of the "Joyalukkas" brand
Inability to identify customer demand accurately and maintain an optimal level of inventory in our showrooms
Regulatory actions and penalties/compounding fees for certain deficiencies in compliances with 4. FEMA regulations in relation to certain unsecured loans received by our Company from our Promoter
Directorate of Enforcement has initiated investigations against our Company and has issued summons to our Promoter, certain members of the Promoter Group and some of the employees of our Company
Certain search and seizure operations were conducted by the Income Tax Department at the corporate office and showrooms of the Company, and residential premises of our Promoter and employees
Dependent on third parties for the production and manufacturing of all of our products.
Joyalukkas IPO FAQs
Q1. What is the lot size and investment required for the Joyalukkas IPO?
Ans. Joyalukkas IPO details are yet to announced
Q2. What is the price band of the IPO?
Ans. The price band of the IPO details are yet to announced
Q3. When does the Joyalukkas IPO issue open and close?
Ans. The Joyalukkas IPO details are yet to announced
Q4. What is the size of Joyalukkas IPO issue?
Ans. The fresh issue comprises fresh issue of equity shares aggregating up to Rs 280 crore and an offer sale of up to 2.4 crore equity shares.
Q5. Who are the promoters/key personnels of Joyalukkas?
Ans. Joyalukkas is promoted by Dr. Ramesh Kancharla, Dr. Dinesh Kumar Chirla and Dr. Adarsh Kancharla.
Q6. What is the allotment date of Joyalukkas IPO?
Ans. The allotment date of Joyalukkas IPO yet to announced
Q7. What is the Joyalukkas IPO's listing date?
Ans. The issue IPO details are yet to announced
Q8. Who are the book runners for Joyalukkas IPO?
Ans. Kotak Mahindra Capital Company, J.P. Morgan India and IIFL Securities are the book running lead managers to the issue.
Q9. What is the objective of the issue?
Ans. The proceeds will be used:
Early redemption of non-convertible debentures (NCDs) issued by the company, in full
Capital expenditure towards setting up of new hospitals
Purchase of medical equipment for such new hospitals
General corporate purposes